Ventura County's Affordable Repipe Specialists
Whether this is your first leak, your third leak, or you haven't experienced a leak yet… it's never a bad time to start considering a repipe. A repipe is where you run all new plumbing overhead bypassing the underground plumbing. There are two types of repipes; a full and partial repipe.
Avoid Frequent and Costly Repairs
Improve Your Home's Value
Clear, Healthy Water
Better Water Pressure
More Hot Water
Prevent Future Plumbing Problems
Improved Appliance Performance
Rust-Free Water Supply
No Corrosion, Scaling, and Freezing.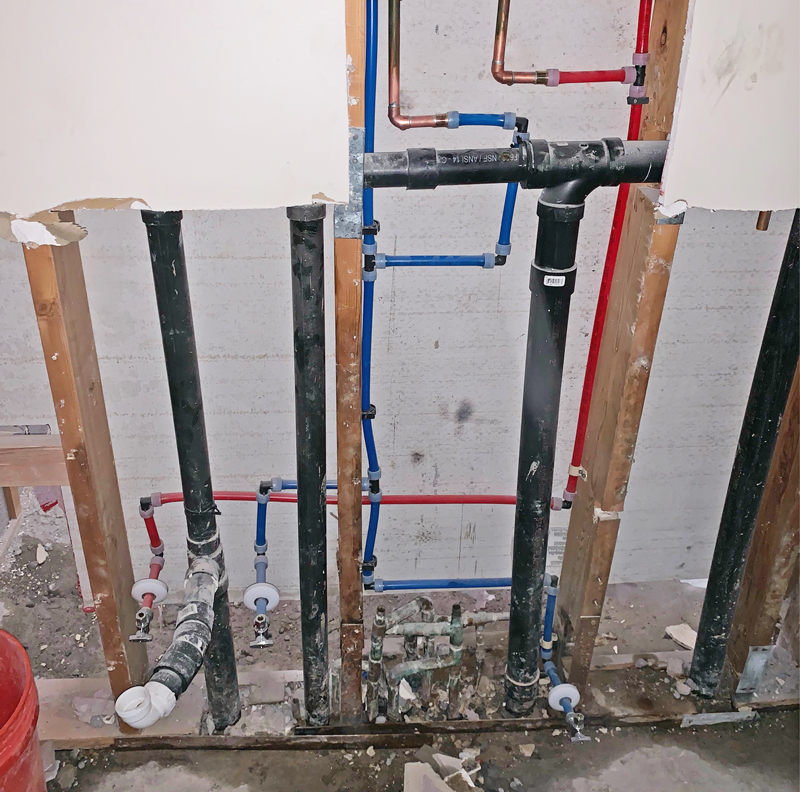 In a full repipe, all of the rough plumbing in your entire home will get redone. The main goal of a full repipe is to not deal with any more leaks at all! All of the pipes underground will now be run overhead or through adjacent walls.
Worried about plumbing in an older building? Problems will only increase as time goes on, especially if the existing pipes are galvanized iron. Our repipes install new PEX or copper plumbing for a trouble-free long-life solution.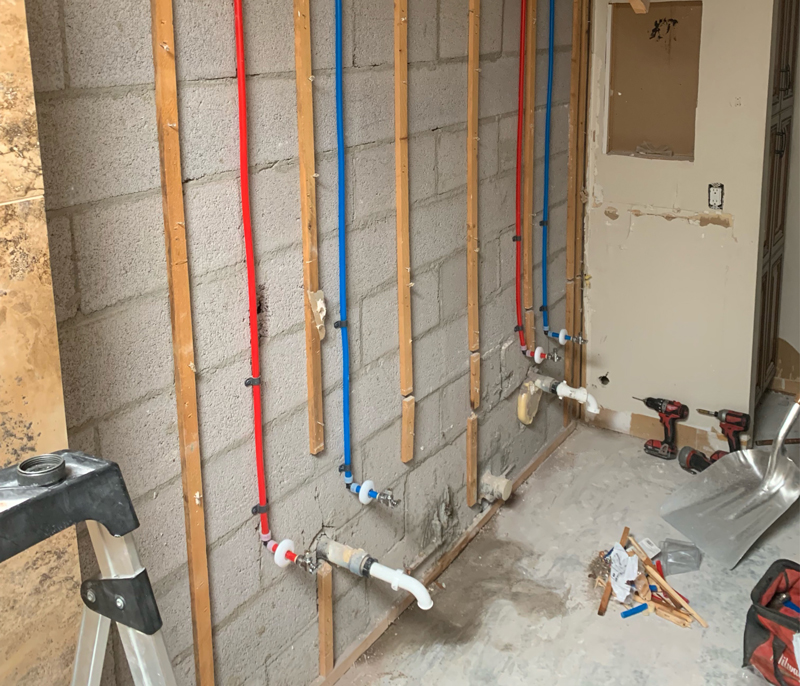 In a partial repipe, all of the underground plumbing gets rerouted overhead. The main goal of a partial repipe is to just eliminate all of the underground plumbing. In doing so, you will never experience a slab leak again. Note though that some original rough plumbing will stay. For example; imagine at your washing machine you have a hot and cold water line coming up out of the slab. They come up 4 feet then connect to your washing machine. In full repipe, every inch of hot and cold pipe will be new all the way up to where the washing machine connects.
However, in a partial repipe, the pipes will come from overhead (as opposed to underground) but might connect to your existing hot and cold water lines around 2 feet up leaving 2 feet of older plumbing. Although your pipes are now running overhead instead of underground, there might be a few areas where there are some older pipes. The advantage of doing a partial repipe however is cost. It will be cheaper to do a partial repipe as opposed to a full repipe.
Schedule Your Free Consultation Today!
Whatever repipe you are in need of, we can help! We here at Quest Leak Detection specialize in repipes. Call us to find out more about our 25-year warranty or read more about why you should choose us.