Sewer & Drain Camera Inspections Ventura County
When do you need one?
There are a few cities within Ventura County that actually require a sewer lateral inspection before buying or when selling a home. Collapsed sewer lines can be quite expensive to fix, and thus should be examined before purchasing a new property.
If you aren't buying it or selling a home, there could be other reasons you might want to get your sewer lines inspected with a camera system. If you have been experiencing intermittent backups, this could be an indication of extensive buildup within your lines or even a clog. A camera inspection could help diagnose and provide solutions to a small problem before it becomes a big one. Backed-up drain lines have the ability to cause extensive damage to your home or property and should be taken care of before they become big problems.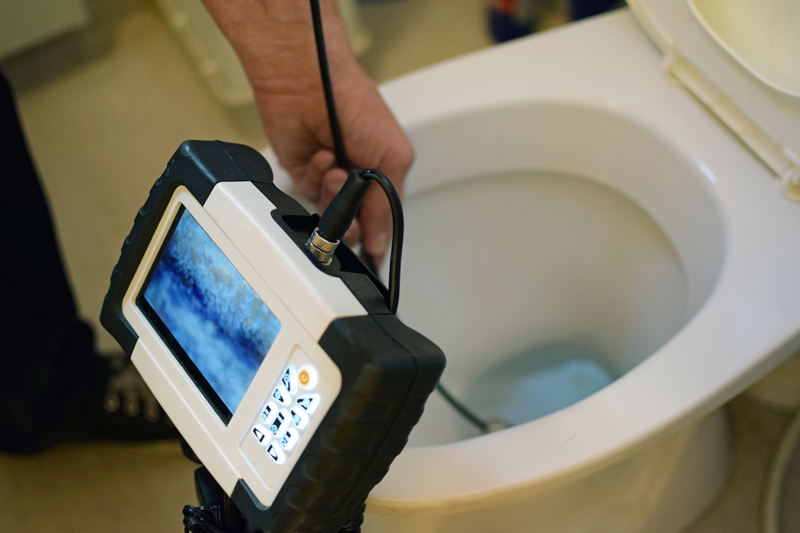 How much does it cost?
Luckily, all the technology put into making these cameras isn't reflected in the price for an inspection. An inspection may differ on price depending on a few factors which include:
If you have accessible clean out.
How much pipe needs to be inspected
The pipe condition
If you have a single story or two story house
Give us a call at (805) 765-5951 for a free estimate!
What a sewer camera inspection can reveal?
When getting a camera inspection. Your inspector should be on the lookout for a few different signs of problems including:
Organic buildup
Examining each connection and fitting
External material (such as toys)
Sags or dips in the pipe
Adequate water flow
Tree root intrusion
Cracks and tears
When performing a camera inspection, whether for your own personal information or when buying / selling a property… make sure to ask for a report!
A report should include photos and or video, property information detail, pipe detail, as well as pipe condition details and an overall score. A well done report should be comprehensive yet easy to read! This can greatly aid your decision-making on what to do with your sewage lines.
How does a proper camera inspection help with insurance coverage?
Typically, insurance doesn't cover drain line leaks. A point worth mentioning is that no business is in business to lose money, everyone is in business to make money! This includes insurance companies. It's relatively safe to assume they will not be looking for ways to ensure your coverage and get you your max payout. In fact, unfortunately, it might be quite the opposite. If a drain line breaks, backs up, or leaks… it could be a tough uphill road to get coverage. This is where a camera inspection could help.
A thorough camera inspection would show pipe condition as we as potentially showing the source of the problem, which could greatly aid in getting you coverage. Choosing a company like Quest Leak Detection, which regularly works with insurance companies, is a must! They would have greater knowledge of what is and isn't covered, and could take more time to see what the real problem is as opposed to what it seems like on the surface.